Space Smoke paste

Tobacco products occupy the bulk of smoking on the market. After a while, there was a tea mixture that interested people in new smoking sensations. In 2020, 3 players broke into the market – Space Smoke Pasta. A few years ago, similar Hookah Squeeze, Hookah Creme products could be found in our market, but they did not contain nicotine and were very different from Space Smoke.
Space Smoke hookah paste No. 1 in Russia – Innovative mineral-based hookah mixture with nicotine content. https://spacesmoke.top/
The starting line of the product consists of 19 flavors. The volume of the tube is 125 grams, enough for an average of 7-8 clogs. Tubes of 30 grams each will soon appear. Retail price 750 rubles per tube.
What are the features of this product?
1.The mineral base is 100% natural minerals crushed to microscopic particles – the purest natural product.
2.Space Smoke hookah paste is versatile, can be used both as a stand-alone product and in a mix of tobacco.
3.Space Smoke paste's heat resistance is superior in all respects to even the most premium tobacco.
4.The base has no taste, unlike tobacco or tea, so the aroma is brighter and richer.
How do you score Space Smoke?
1.Use a Phunnel bowl. Apply the paste so that it remains unfilled 1 to 2 mm to the top edge of the central volcano.
2.When hammering pasta in a mix of tobacco, you can use the following options: Apply the paste from above tobacco, mix the paste with tobacco, apply the paste to the walls of the cup in the bottom layer.
There are 19 flavors in the Space Smoke Line.

LE LIME
MANGO RICH
SECRET STAR
BERRY SLURM
CHERRY FUEL
JACK PIRATE
LYCHEE KING
CANDY SATELLITE
ORANGE CLOUDS
SMALL GIANT
CRANBERRY STRIKE
WATERMELON ALIEN
MARME COLA
CHOCO METEOR
SIBERIAN POWER
HARDNESS
BLACK HOLE
NUTS RAIN
MOON BLACKCURRANT
Space Smoke Pasta has released a new line of LightMix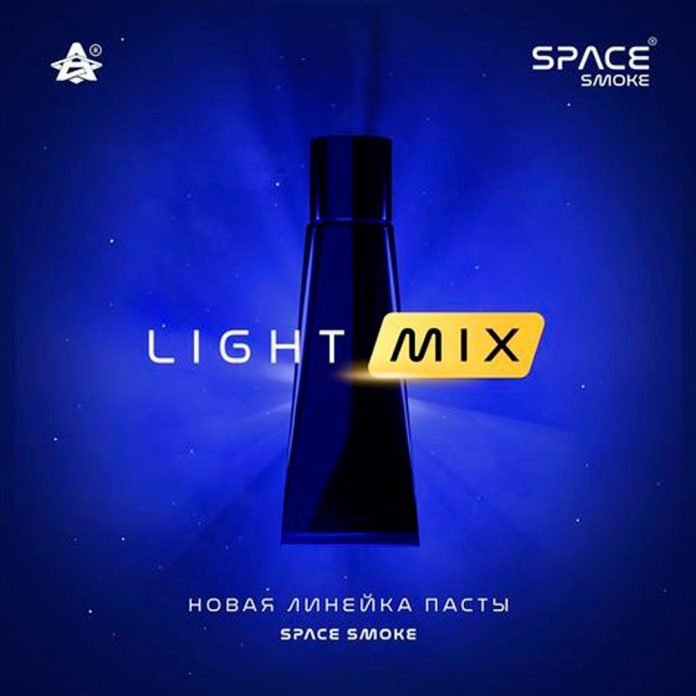 7 new flavors:
• MONSTER GREEN 
• HYPE JUMP 
• GRAPEFRUIT SPIRIT 
• MILKY CRUNCH 
• PEACHYAN 
• SATURING
• ENIGMA OREO